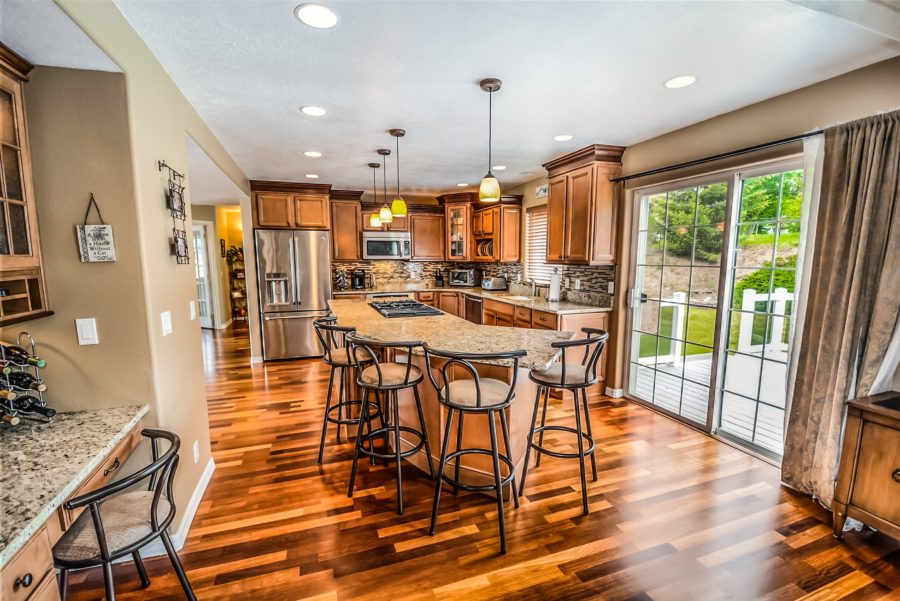 With so many great features of a home, it's important to know what potential buyers are looking for, allowing you to best showcase your home to the right buyers and, ultimately, sell your home! While on the market, buyers tend to favour listings that check off all the features they have in mind for their ideal home. In knowing this, you can take steps to ensuring your home stands out on the market. 
Keep reading to see three features that are a must for buyers in 2021. 
Home Office
The first feature buyers look for is a home office, especially going into 2021. 
Did you know that nearly one-quarter of Canadian businesses expect that 10% (or more) of their employees will continue to work remotely even after the pandemic? [Statistics Canada]
Having a space devoted to work and productivity has been increasingly popular in 2020. With this has come a new trend: buyers now  find it essential to have a devoted space they can work from home. 
A home office can be conventional or created. An extra bedroom can be repurposed and showcased as a home office in some instances, giving your potential home buyers a glimpse at the possibilities. 
No matter the size or style, this feature is one that can make your house stand out on the market.
Kitchen Space
A home's kitchen continues to be a major focal point in a home buyer's decision making. 
Some of the most common features buyers pay attention to include: an open layout, stainless steel appliances, granite or marble, as well as an overall updated appearance. 
An updated kitchen both increases the selling price of a home and equally attracts more buyers. 
In need of some refresh ideas? Try replacing old cabinets and switching to brighter and more modern lighting – even a fresh coat of paint . Although a buyers' style may not be modern, having a sleek and simple kitchen design acts as a solid canvas for  buyers. 
Having an open layout livens a space right up and has become an increasing demand for many buyers! Gone are the days of a separate formal dining area; instead, family and friends gather in the kitchen. Especially for those of us who love where we live, an open space often means having an amazing vantage point for mountain views, too! Other ways to consider freshening up your space could include a large island or a clear line to the living room, or even having a livable kitchen space that is open to gather (for when we can entertain again!). 
Outdoor Living Space
If your home buyer is looking in Squamish, you know that outdoor living is likely high on their list of home features! 
Having the ability to host guests both indoors and outdoors is a particularly attractive feature that many buyers in Squamish look for. Squamish is lucky to be an area where these outdoor living spaces can be used for a considerable part of the year. Many homes for sale in Squamish use this space to showcase the great coastal and forest views they can have right in their backyard. 
BONUS: Location
As you know, many Squamish residents love outdoor living. With many of us working from home, taking time away from the screen is essential! 
When you're looking to emphasize attractive elements of your home, don't overlook how valuable it can be to paint a picture of what life is like nestled in the Sea-to-Sky corridor. 
For potential home buyers, the idea of enjoying a break from work in their home office is made perfect when you can jump on your bike or go for a hike in the many mountain trails, surrounded by fresh air and the beauty of the mountains. People want the healthy lifestyle that living away from the city has to offer, and Squamish has everything to offer when you need that change of scenery.   
All of these top features can easily be outlined and showcased on both the listing and feature sheet for the property. Listing with an experienced realtor will help ensure your house and its features are showcased to reach the right buyers. 
Have you had any thoughts of selling or buying? I'd be happy to help you, so let's talk!