The Real Estate Agent Who Puts Your Goals First.
Hi, I'm Barbara!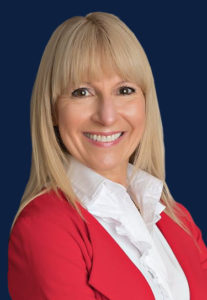 The best choice I made was moving to Squamish over 20 years ago with my husband, to raise our son.
The safety, beauty, fresh clean air, small community feel and freedom we experience every day in Squamish are unparalleled. It is a pleasure to help people discover this area and establish a home or property investment portfolio here.
With hard work, a dedicated team of professionals by my side, and my years of experience as an entrepreneur and property investor, I have the resources and experience to assure you a smooth and successful real estate transactions.
My reputation and market knowledge have made me one of Sea to Sky's most successful luxury realtors, and it is my privilege to help you achieve your real estate dreams.
Your success is my success, which is the principle that drives me to work harder AND smarter on your behalf.
Mission:
To provide each of my clients with extraordinary quality of service, and premium results, in the buying and selling of real estate. To always act with honesty, integrity, and truth. You can be assured that you will experience discreet, conscientious attention as you search for the perfect home or property investment, or are in pursuit of selling your home.
Experience:
9+ years as one of the area's top Realtors
Successful entrepreneur: founded, operated and sold 3 successful ventures
Profitable real estate investor and landlord
Bilingual German/English
Awards & Memberships:
Million Dollar Guild Member for outstanding performance in the million-dollar-plus luxury home market.
Received RE/MAX Platinum Award in recognition for outstanding performance and achievements.
Certified Luxury Home Marketing Specialist
Medallion Club Member: Ranked in the top 10% out of all the 14,0000 real estate agents of the Greater Vancouver Real Estate Board.
Member of the Greater Vancouver Real Estate Board
Member of the Squamish Chamber of Commerce
Remember – I'm always just a telephone call or email away.  I would absolutely love to discuss how I can assist with all your real estate requirements!
Work with a real estate agent who truly understands you and puts you first:
604-892-4428 / barbgloorsells@gmail.com
Next Steps
If you're looking for a real estate agent, it's important that you find someone who is a good fit for you. So let's talk. Whether you're selling or buying, I'd like to learn more about you and your needs and goals. You can count on me to "tell it like it is" and give you a realistic picture of what is possible.
As a real estate agent who puts clients first, I look forward to hearing from you.