As interest in Canada's west coast only continues to rise, Vancouver's competitive housing and rental market is mirrored in the beautiful and highly coveted Sea-to-Sky corridor, primarily in Squamish. 
While many properties are purchased by home buyers that intend to reside in the property, there's also a large interest in investment properties in the area. And there's no shortage of opportunity for real estate investors in Squamish.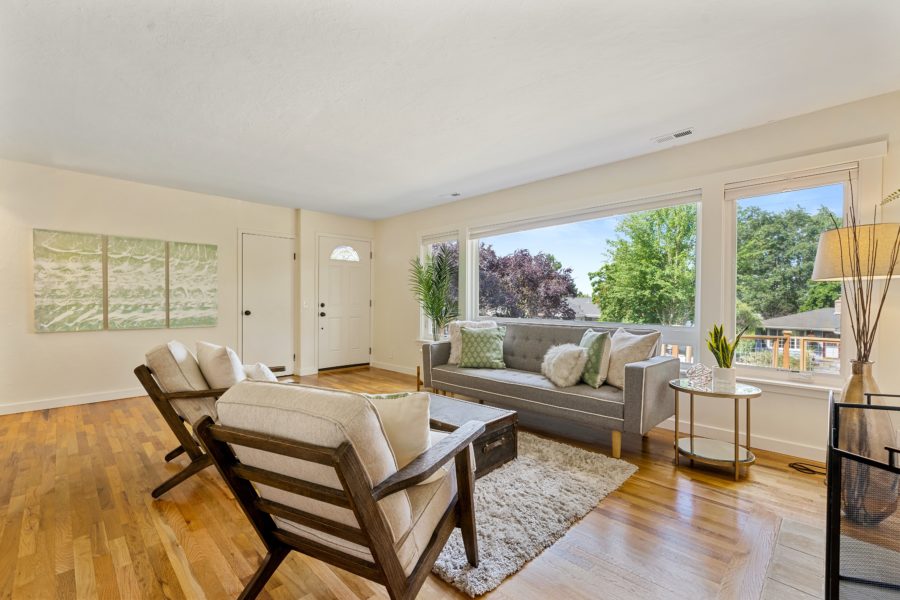 To Invest or Not to Invest? 
Considering investing in a property in the Squamish community? There's plenty of opportunity, and even more demand for long-term rentals. 
In fact, according to the District of Squamish, the rental vacancy rate in the town has remained at or below 1% during the past three years.
Another reason that investing now could mean serious advantages to real estate investors: record-setting low mortgage rates, as reported by Canadian Mortgage Trends. The lowest floating rate available in Canada is currently 1.95%, although certain discount brokers are offering rates as low as 1.69% for default-insured mortgages. This is incredibly beneficial to those looking to invest in properties in the next year. 
Intrigued? 
A Snapshot of Squamish Real Estate
Even the pandemic hasn't dampened the energy in Squamish's real estate market. Despite a few months of lower-than-usual listing numbers, the Sea-to-Sky housing market has picked up again, mirroring market activity in Vancouver. 
The Real Estate Board of Greater Vancouver reported that the uptick in the housing market after a slower few months is the result of pent up activity on both sides – the buyer and the seller. Here's a snapshot of the market activity in Squamish: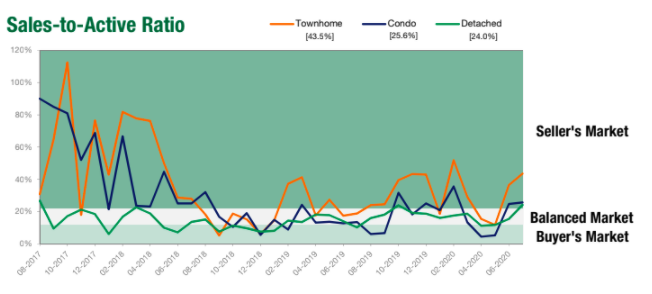 As you can see from the graph above, the 2020 market has dipped between a seller's and a buyer's market with a period where it was a true balanced market. It's worth noting that this depends slightly on the type of property. A downward trend in the amount of inventory starting in June of this year means that the market is leaning slightly towards a seller's market as we head into fall. This news, however, combined with the rental vacancy rate, indicates that now is an important time for real estate investors to consider making a move before the market moves further into a seller's market. 
With indication that the pandemic hasn't put a damper on the real estate market on the western coast, now more than ever is the time to consider real estate investment in the Squamish and surrounding Sea-to-Sky communities. 
Get in touch with me to learn more about the market and discover current properties!