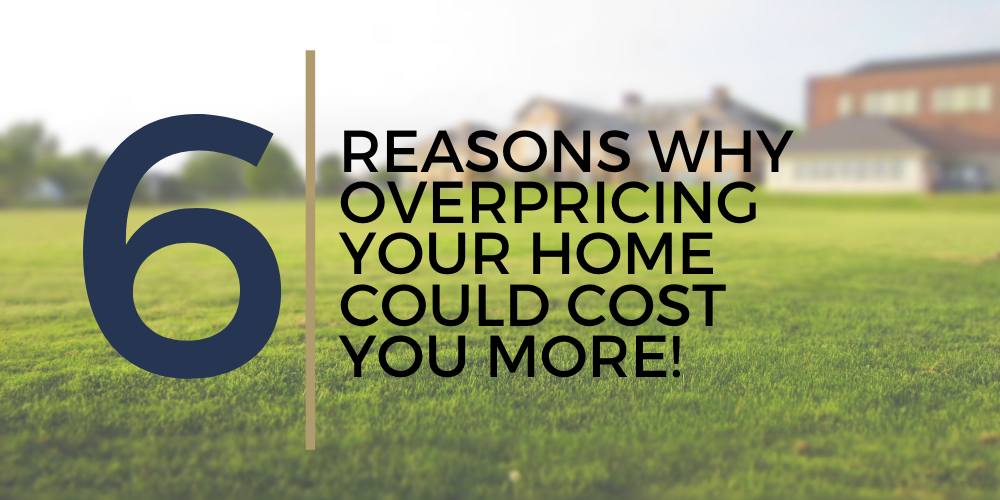 Selling your home takes more than simply putting up a for sale sign – from the onset, accurately appraising and pricing your home is hugely influential in the success of your home's sale. After years in real estate, particularly in Squamish and the Sea to Sky corridor, here's what I can tell you about the drawbacks of overpricing your home. 
1.  Timing Is Everything
We can always come down later, right? 
Unfortunately, that isn't always the case. Beyond listing your home when the most potential buyers are looking, price also factors into the consideration of time. 
In fact, did you know that the most active time for a listing is the first 30 days of it being listed? Which means that the first four weeks that your home is listed is when your potential buyers are most active, but only if you are within their price range. If you overprice now, your potential buyers will likely pass on your home because you weren't in their price range to begin with. 
2. Showings Shut Out
Realtors are always trying to do the best for their clients, which means showing their clients examples of what isn't the right choice for them (read: an overpriced home). Price your Squamish home beyond it's value and you could be the next realtor's example of what not to buy.
3. You Help the Competition 
I can get the same house for less! 
These words are the last words you want a potential buyer to say about your home. 
In busy selling seasons especially, there can be plenty of competition for different real estate types, making it very important to price your home right from the beginning. While you and your Squamish realtor both want you to get the most out of your home, there's value in pricing your home to be competitive with others for sale in the Sea to Sky area.
4. Lenders Get Nervous
Success! Your home, though overpriced, has gotten an offer that you're ready to accept. 
The only catch: your buyer's lender is, like many others, very cautious and, after seeing your home's price versus its appraised value, aren't willing to lend your buyer more than what your home is worth. 
And with that, overpricing your home could land you back at square one. 
5. Time on the Market
What's the price? How long has it been on the market? 
Have you ever seen a home on the market for an extended period of time and simply passed on looking at it because you figured something must be wrong? 
These questions are very common amongst potential home buyers looking for properties. If your home is overpriced and, as a result, remains on the market for longer than it should, potential buyers become much more wary about the true value and condition of your home. 
6. You Could Lose Money
Pricing your home too high can have many effects on the ultimate price that is paid for your home, in addition to the potential that you end up losing money while you wait for the right offer. 
Some of the ways that overpricing your home can cost you more in the long run include: 
No leverage

due to the extended time that your home was on the market

Less buyers to choose from

means less offers made on your home

Costs in

maintaining your property for longer

periods of time
Real Estate Pricing Strategy: Price At Market Value
When it comes to getting the most money for your home with the least headaches in the shortest amount of time nothing can stop that process faster than overpricing. That's the number one reason houses don't sell.
Price your home too high and you risk being on the market for a long time and end up getting even less than your home's market value; price your property too low and you could be leaving money on the table. While it can be tempting to list your home for the highest price point that you think you can, it can cost you more in the long run.  As a real estate professional committed to happy clients who want to get the most from their investment, it's important that I guide you through the right process of finding the true market value for your home. 
Remember: the price of your home is a moving target and the best pricing strategy will depend on who your target Buyer is, the time of year you decide to sell and what else is happening in the market.
Ready to know the real value of your home? Learn more about my free home evaluation by contacting me here. As a RE/MAX Realtor, I have served over 300 clients in the Sea to Sky corridor, including Squamish, Furry Creek, Garibaldi Highlands, Britannia Beach and Whistler and can't wait to help you take the next step in selling your home.